Warning
: SimpleXMLElement::__construct(): Entity: line 1: parser error : Space required after the Public Identifier in
/home/themadh/public_html/www.menopause.wellesleyhealth.org/wp-content/plugins/amazonsimpleadmin/lib/Asa/Service/Amazon/Request/Abstract.php
on line
65
Warning
: SimpleXMLElement::__construct(): <!DOCTYPE HTML PUBLIC "-//IETF//DTD HTML 2.0//EN"> in
/home/themadh/public_html/www.menopause.wellesleyhealth.org/wp-content/plugins/amazonsimpleadmin/lib/Asa/Service/Amazon/Request/Abstract.php
on line
65
Warning
: SimpleXMLElement::__construct(): ^ in
/home/themadh/public_html/www.menopause.wellesleyhealth.org/wp-content/plugins/amazonsimpleadmin/lib/Asa/Service/Amazon/Request/Abstract.php
on line
65
Warning
: SimpleXMLElement::__construct(): Entity: line 1: parser error : SystemLiteral " or ' expected in
/home/themadh/public_html/www.menopause.wellesleyhealth.org/wp-content/plugins/amazonsimpleadmin/lib/Asa/Service/Amazon/Request/Abstract.php
on line
65
Warning
: SimpleXMLElement::__construct(): <!DOCTYPE HTML PUBLIC "-//IETF//DTD HTML 2.0//EN"> in
/home/themadh/public_html/www.menopause.wellesleyhealth.org/wp-content/plugins/amazonsimpleadmin/lib/Asa/Service/Amazon/Request/Abstract.php
on line
65
Warning
: SimpleXMLElement::__construct(): ^ in
/home/themadh/public_html/www.menopause.wellesleyhealth.org/wp-content/plugins/amazonsimpleadmin/lib/Asa/Service/Amazon/Request/Abstract.php
on line
65
Warning
: SimpleXMLElement::__construct(): Entity: line 1: parser error : SYSTEM or PUBLIC, the URI is missing in
/home/themadh/public_html/www.menopause.wellesleyhealth.org/wp-content/plugins/amazonsimpleadmin/lib/Asa/Service/Amazon/Request/Abstract.php
on line
65
Warning
: SimpleXMLElement::__construct(): <!DOCTYPE HTML PUBLIC "-//IETF//DTD HTML 2.0//EN"> in
/home/themadh/public_html/www.menopause.wellesleyhealth.org/wp-content/plugins/amazonsimpleadmin/lib/Asa/Service/Amazon/Request/Abstract.php
on line
65
Warning
: SimpleXMLElement::__construct(): ^ in
/home/themadh/public_html/www.menopause.wellesleyhealth.org/wp-content/plugins/amazonsimpleadmin/lib/Asa/Service/Amazon/Request/Abstract.php
on line
65
Warning
: SimpleXMLElement::__construct(): Entity: line 1: parser error : Space required after the Public Identifier in
/home/themadh/public_html/www.menopause.wellesleyhealth.org/wp-content/plugins/amazonsimpleadmin/lib/Asa/Service/Amazon/Request/Abstract.php
on line
65
Warning
: SimpleXMLElement::__construct(): <!DOCTYPE HTML PUBLIC "-//IETF//DTD HTML 2.0//EN"> in
/home/themadh/public_html/www.menopause.wellesleyhealth.org/wp-content/plugins/amazonsimpleadmin/lib/Asa/Service/Amazon/Request/Abstract.php
on line
65
Warning
: SimpleXMLElement::__construct(): ^ in
/home/themadh/public_html/www.menopause.wellesleyhealth.org/wp-content/plugins/amazonsimpleadmin/lib/Asa/Service/Amazon/Request/Abstract.php
on line
65
Warning
: SimpleXMLElement::__construct(): Entity: line 1: parser error : SystemLiteral " or ' expected in
/home/themadh/public_html/www.menopause.wellesleyhealth.org/wp-content/plugins/amazonsimpleadmin/lib/Asa/Service/Amazon/Request/Abstract.php
on line
65
Warning
: SimpleXMLElement::__construct(): <!DOCTYPE HTML PUBLIC "-//IETF//DTD HTML 2.0//EN"> in
/home/themadh/public_html/www.menopause.wellesleyhealth.org/wp-content/plugins/amazonsimpleadmin/lib/Asa/Service/Amazon/Request/Abstract.php
on line
65
Warning
: SimpleXMLElement::__construct(): ^ in
/home/themadh/public_html/www.menopause.wellesleyhealth.org/wp-content/plugins/amazonsimpleadmin/lib/Asa/Service/Amazon/Request/Abstract.php
on line
65
Warning
: SimpleXMLElement::__construct(): Entity: line 1: parser error : SYSTEM or PUBLIC, the URI is missing in
/home/themadh/public_html/www.menopause.wellesleyhealth.org/wp-content/plugins/amazonsimpleadmin/lib/Asa/Service/Amazon/Request/Abstract.php
on line
65
Warning
: SimpleXMLElement::__construct(): <!DOCTYPE HTML PUBLIC "-//IETF//DTD HTML 2.0//EN"> in
/home/themadh/public_html/www.menopause.wellesleyhealth.org/wp-content/plugins/amazonsimpleadmin/lib/Asa/Service/Amazon/Request/Abstract.php
on line
65
Warning
: SimpleXMLElement::__construct(): ^ in
/home/themadh/public_html/www.menopause.wellesleyhealth.org/wp-content/plugins/amazonsimpleadmin/lib/Asa/Service/Amazon/Request/Abstract.php
on line
65
Unclear how it actually provides progesterone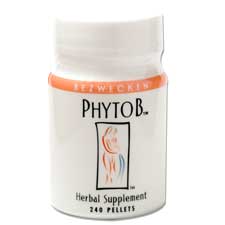 Wellesley's Rating:

Amazon.com Rating:

Phyto-B is available at:
What is Phyto-B?
Phyto-B is a menopause supplement that claims to have progesterone.
Wellesley Women's Institute Ingredient Analysis:
| | | |
| --- | --- | --- |
| | Criteria | Our Comments |
| | Phytoestrogenic Ingredients | Estrogen deficiency during menopause causes hot flashes. Phyto-B has phytoestrogens from alfalfa, yam, soybeans, and licorice. |
| – | Progesterone and/or Progesterone Precursors | Progesterone balances out estrogen and is essential when supplementing the body with estrogen. Phyto-B has neither Black cohosh or chasteberry which raise progesterone and supply the body with precursors to make progesterone. It claims to actually have progesterone but its sources are unclear. |
| | No artificial dyes | No titanium dioxide. |
Phyto-B Ingredients
Phyto-B has phytoestrogens from a variety of sources like alfalfa, yam, soybeans, and licorice. These compounds provide the body with weakly estrogenic compounds which help with menopause symptoms such as hot flashes and night sweats.
These estrogenic ingredients need to be balanced out by progesterone and Phyto-B claims to actually have progesterone that has been "fermented from plant sources." We find that hard to believe because the synthesis of progesterone from plant sources actually requires a complicated process called Marker degradation.
Does Phyto-B Work?
As we have discussed, the main cause of menopause symptoms is the lack of estrogen and progesterone. Phyto-B addresses estrogen deficiencies with phyoestrogenic ingredients.
Estrogen is balanced out by progesterone. Phyto-B claims to have progesterone but the quantity and source is not fully disclosed. We are skeptical of the actual content because the common sources of progesterone are yams which contain diosgenin. Diosgenin cannot be converted to progesterone in the body, only in a laboratory.
Black cohosh is known to provide the body with usable progesterone precursors and chasteberry is known to lower prolactin levels and raise progesterone levels. Neither are used in this product.
Is Phyto-B Safe?
Traditional Hormonal Hormone Replacement Therapy relies on supplying the body with estrogen and/or progesterone.
Phyto-B contain phytoestrogens but the sources of progesterone aren't clear. We cannot say for certain that it contains progesterone and if it does, whether or not it is legal to have progesterone added into a dietary supplement.


Phyto-B Ingredients:
Supplement Facts
Serving Size: 8 Pellets
Amount
Daily Value
Proprietary Blend
75 mg
*
Barbasco (yam) extract
Dioscorea Quat. (yam) Extract
Fermented Plant Derived Progesterone
Soybean and Licorice Root Extracts
Fermented Plant Derived Estrogens
Crataegus Oxycantha (Hawthorn)
Medicago Sativa (Alfalfa)
Camellia Sinesis (Chinese tea)
Avena Sativa (Oat)
Prunus Spp. (Wild Black Cherry) Extract